<!BODY BGCOLOR="000000" TEXT="#ffffff" LINK="#ff6600" VLINK="#989898" ALINK="#ff0000"> <!body background="images/kawasaki90/kawasaki90_back.jpg">

The Temple Boys and their
1974 KAWASAKI 90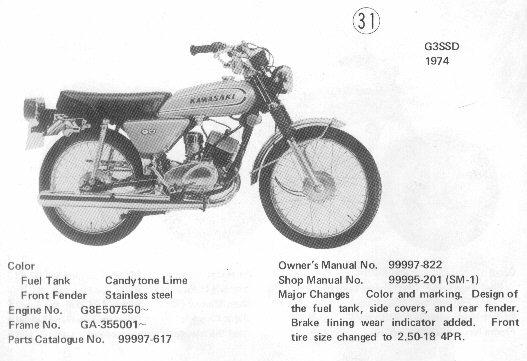 Kevin bought this bike new at 'Mid South Cycle City' in Southaven, Mississippi (now 'Southaven Kawasaki-Yamaha') in 1973. I bought it from him a year later. We all had a lot of fun with this bike.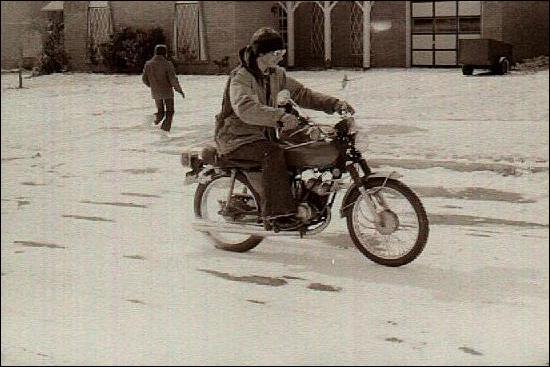 Garrett and I playing in the snow with the Kawasaki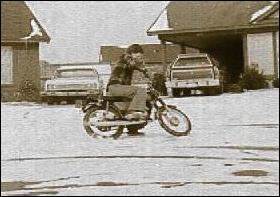 The Kawasaki was OK for a starter bike.
I had lots of trouble with the 2 stroke engine and the oil injector pump.
It would fowl out the spark plug every 30 miles or so.
When I started working at 16, the bike became too unreliable for my only means of transportation.
So I bought a Honda CB360 in late 1977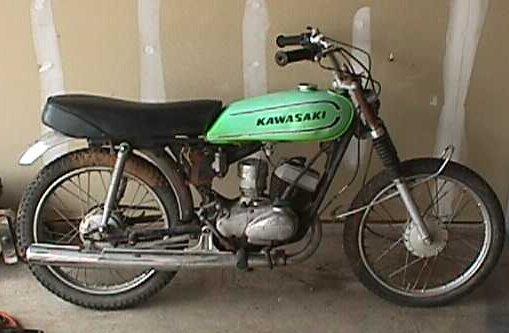 While web surfing I came across this photo of a Kawasaki 90.
Our bike looked like this on many occasions.
Click on the links below to see our other bikes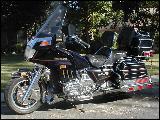 Larry's Goldwing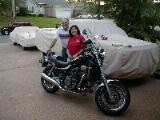 Larry's Honda V65 Magna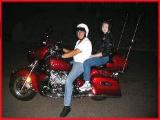 Larry and Shirley's Bike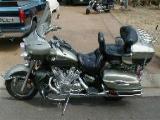 the Jirik's 2001 RSV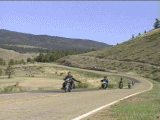 our Venture AdVenture's photo page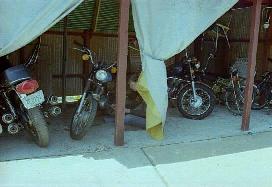 the bikes from our youth




Back to Venture Adventurers Page



<!Begin Links section>