I added the crash bars to make my Mom feel better,
then a luggage rack so I could carry my books back and forth from School.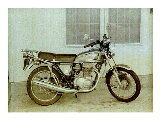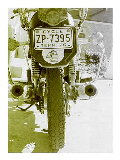 Click on the above photos to enlarge


At long last I have found a 2nd 1974 Honda CB360!
I have so many fond memories of the times I spent riding my CB360. One in particular is re-meeting my now lovely wife after being out of HS for about a year. She had come by my parent's house to see me and I pulled up on my Honda and there she was. What a beauty! Who knows….. If I was riding some crappy looking heap of a bike she might not have stuck around!
Lucky for me I had a Honda!

For the past few years I have been searching the countryside trying to find a CB360 like the one you see pictured above. I looked at many 'project' bikes, but as I have grown older I find myself with less and less spare time and a project bike would have encroached on both family time and riding time. So a CB360 restoration project just wouldn't work for us.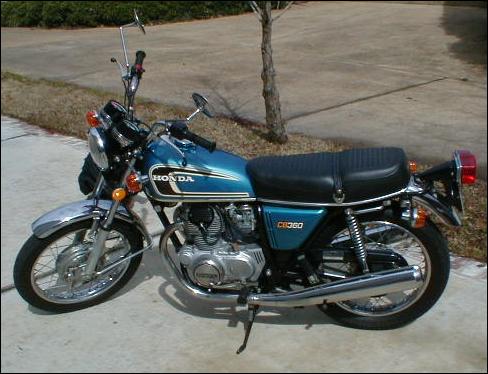 But at long last, with the help of Don and Kirk at Southaven Kawasaki Yamaha we were able to locate this beauty in Gulf Port Mississippi. She only has 550 miles on the clock and looks and rides just like she did back in 1974.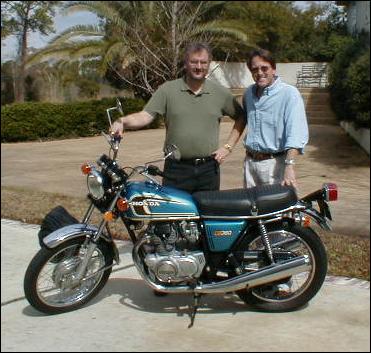 This bike was owned by a very nice gentleman named George. George is also a motorcycle enthusiast. He has a collection of 9 motorcycles. He takes very good care of the bikes in his collection and this Honda CB360 is a fine example of a museum quality motorcycle!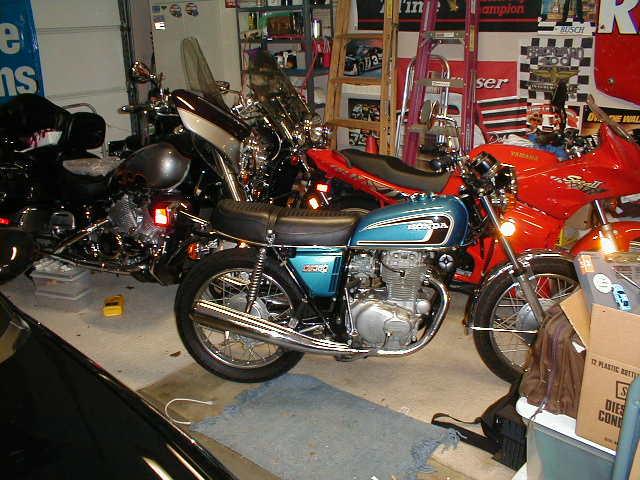 Seeing her in the stable of bikes we have now, she doesn't look as big as I remembered her looking when I was a kid, and it is true that when I ride her she has to haul around an extra 60 or 70 pounds. But that unique sound of a Honda 2 cylinder 4 stroke engine sure brings back some great memories…