<!body background="images/3.gif"> <!body background="web/bg-wood.jpg"> <!bgsound src="music/harley2.wav" loop="1"> <!meta http-equiv="refresh" content="140;src="images\dessmcss\7timewcc.wav'">

Leonard and Sheryl's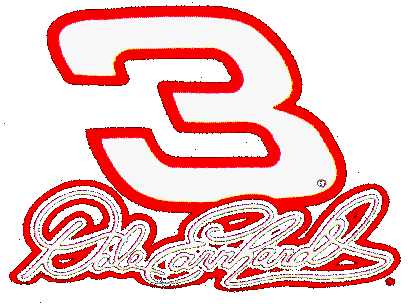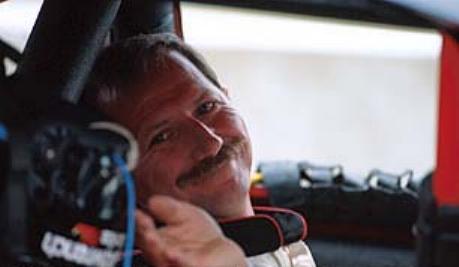 Signature Edition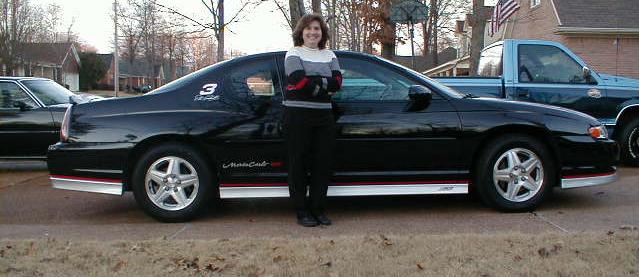 <!img src="images/dessmcss/3.gif">

<!img src="images/dessmcss/3.gif">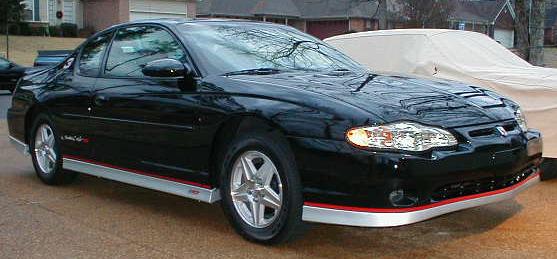 <!i>2002 Monte Carlo SS Dale Earnhardt Signature Edition Announcement from GM:

Whether on the racetrack or on the road, the Chevrolet Monte Carlo has always stood for performance. Long known as the winningest nameplate in the history of NASCAR Winston Cup, the production model's sleek, race-inspired looks and performance has earned it a spot as one of Chevrolet's most venerable brands.

Now the 2002 Monte Carlo SS Dale Earnhardt Signature Edition makes its debut this month at select high-volume Monte Carlo dealers in the U.S. and Canada. This limited edition Monte Carlo, with a run of just 3,333 units, will be produced between October 2001 and March 2002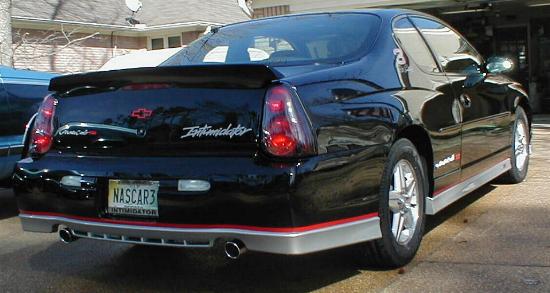 Inspired by the legendary late Dale Earnhardt, one of the most respected and admired drivers and team owners in NASCAR history, the black production Monte Carlo SS High Sport is distinguished by a red racing stripe along the bottom and Galaxy Silver Metallic ground effects. Dale Earnhardt's signature, the storied No. 3 and Intimidator script appear on the exterior and interior, including the deck lid and dashboard. Red Chevy bowtie emblems are embroidered on the headrests, and No. 3 Intimidator script appears in pewter on the floor mats. Dale Earnhardt's signature, the stylized No. 3 and the logo of team owner Richard Childress Racing are emblazoned on the speedometer.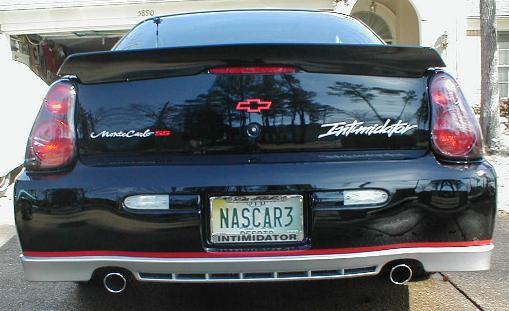 "Dale's magnificent NASCAR career earned him not only respect on the track but also many friends in daily life," said Kurt Ritter, Chevrolet's general manager. "When we started discussing this project with him, he took it as an honor to have his legendary status commemorated with such a special vehicle."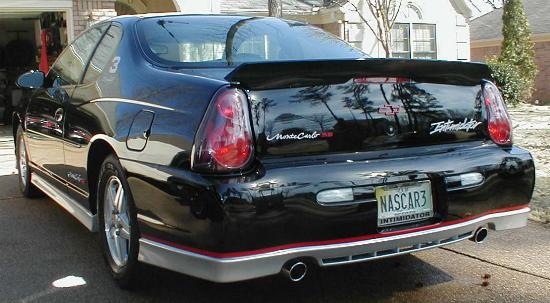 The special Dale Earnhardt edition was a vision that began in early 2000.
But the program would not have continued without the insight, approval and contributions of Teresa Earnhardt, the Earnhardt family and Richard Childress.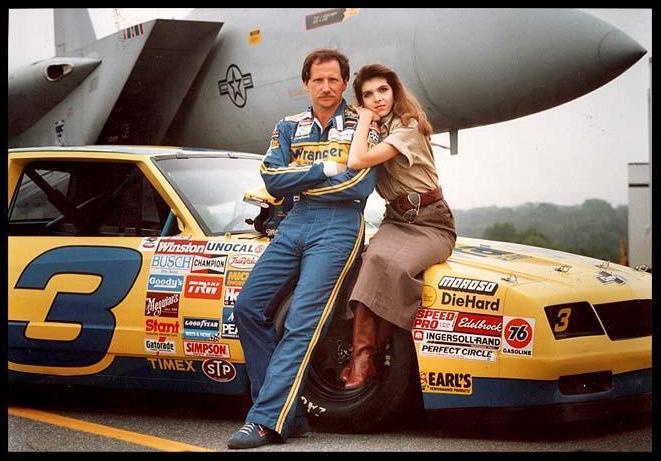 "Dale was proud to have had such a long-standing association with Chevrolet and the Richard Childress Racing organization," said Teresa Earnhardt. "I know that Dale would be pleased to know that this dream has been fulfilled."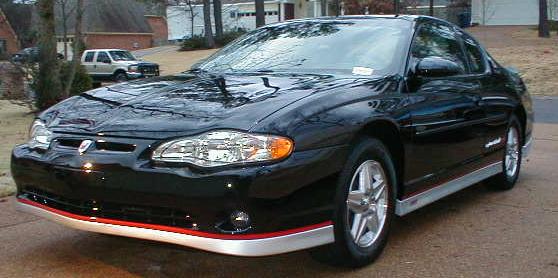 Chevrolet will make a donation from the sale of each Monte Carlo SS Dale Earnhardt Signature Edition to the Foundation for the Carolinas, a charity selected by the Earnhardt family.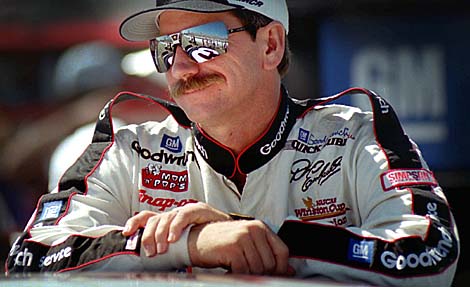 The Monte Carlo SS Dale Earnhardt Signature Edition Special features:

Exterior:
Black with Galaxy Silver Metallic ground effects and a traditional red perimeter racing stripe
Intimidator graphic on the deck lid
Dale's signature and famous stylized No. 3 racing graphic
Richard Childress Racing (RCR) graphic on each ground effect, just behind the front wheel opening





Interior:
Ebony seats with Pewter leather seating surfaces
Pewter door panel inserts
Embroidered red bowtie for each front seat head restraint
Floor mats with an embroidered stylized No. 3 and Intimidator graphic
Instrument cluster with Dale's signature, RCR logo and stylized No. 3 graphic
Passenger-side instrument panel placard features the stylized No. 3 and Dale's signature
Special door opening kick plates feature the RCR logo
The Monte Carlo SS High Sport, on which the Dale Earnhardt edition is based





Features:
Award-winning 3800 V6 engine developing 200 horsepower
Bright, stainless-steel dual exhaust outlets
Sport suspension and four-wheel disc brakes with ABS and race-inspired front cooling ducts
Race-inspired rear spoiler and full-perimeter ground effects
Diamond-cut 16-inch aluminum wheels and Goodyear Eagle RS-A performance tires
Electronic Traction Control
OnStar one-year Safety and Security service contract
Heated, six-way power front Sport bucket seats
Electrochromic (self-dimming) inside rearview mirror
Electric sliding sunroof
Dual power outside heated mirrors
Leather-wrapped steering wheel with audio system and cruise controls





Click on the images below to enlarge the photos: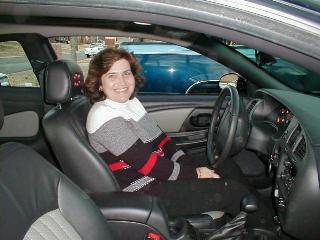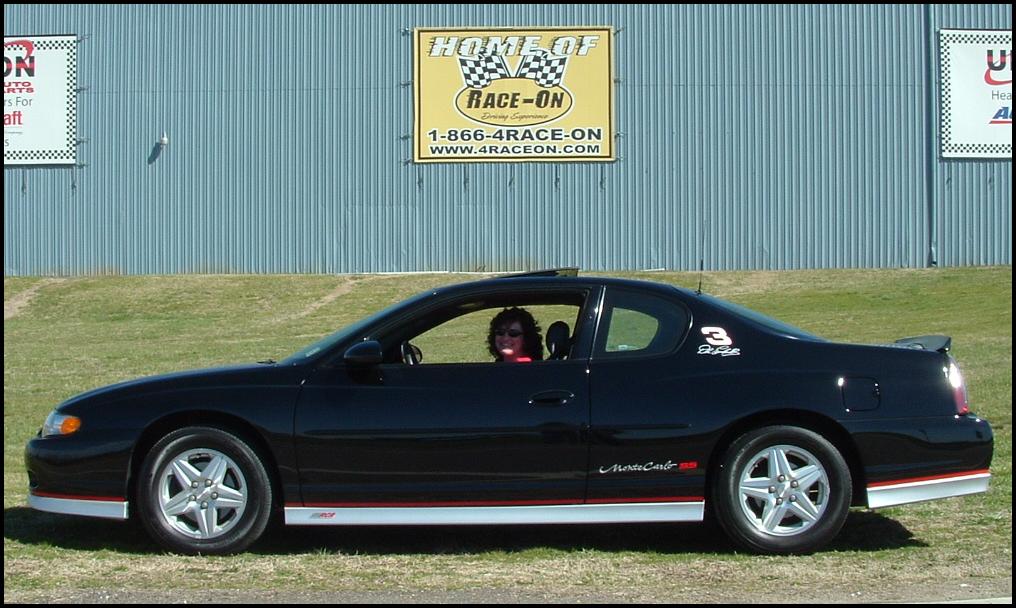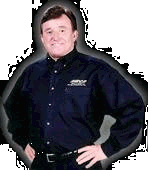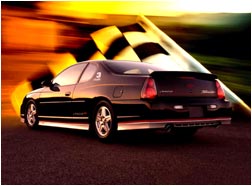 Click here to see the original window sticker

Click here to see the Chevrolet Sales Brochure
(requires Adobe Acrobat Reader to see the brochure)




<!img src="images/dessmcss/dale.jpg">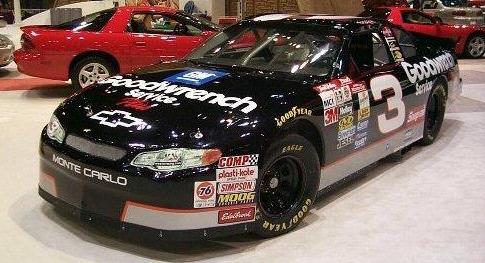 Designed to honor NASCAR's Greatest Team of all time,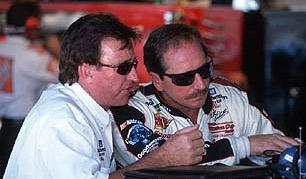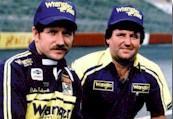 Richard Childress and Dale Earnhardt

<!img src="images/dessmcss/3.gif">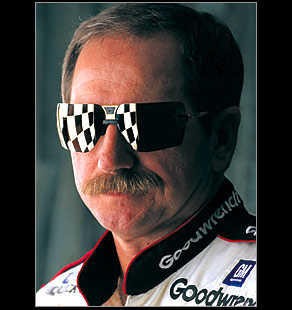 <!img src="images/dessmcss/3.gif">



<!img src=web/new1.gif>Click here to read
"The Life and Times of Dale Earnhardt"





Leonard.



Back to the Restoration Page




Back to Home Page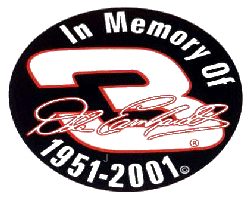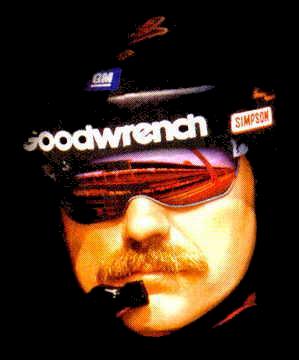 Thanks for the memories