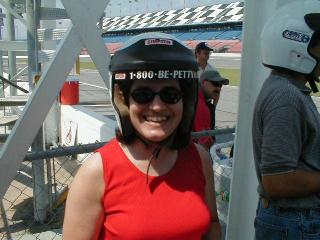 at DAYTONA!
3 laps of ecstasy!

Sheryl and I traveled to Daytona and had the opportunity to ride in an authentic NASCAR Winston Cup Stock Car. What a RUSH!! Heading into turn 3 at full speed all you can see is the high banked corner coming at you in a hurry! The driver did not let up and the g-forces were amazing.

Click on the image below to enlarge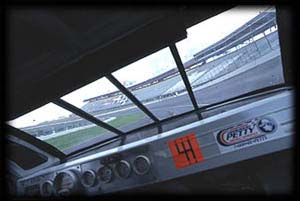 Please send us your comments.
Thank you.
Leonard & Sheryl.