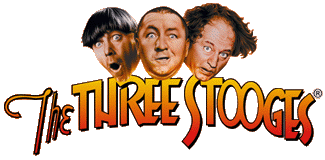 Construction Company
Episode 1:"The Patio Cover"
<!img src="images/ta/taline.gif">
The Stooges began construction of the patio cover at 7am Saturday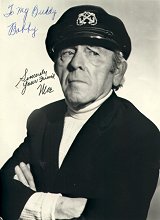 morning and completed it at 6pm. Thanks to the construction crew of Moe, Larry and Curley. The Forman was none other than Bob "Moe" Temple AKA "Crack-the-Whip" Temple. He had 2 mentally challenged non Spanish speaking workers, Garrett "Curley" Temple AKA "Jake" and Leonard "Larry" Temple AKA "The Fat man". A couple photos of interest: In one photo it looks like Leonard is about to shoot a nail in his own foot. Not to worry though, he did not do that. He did make the mistake of asking Garrett how far he thought he could shoot a nail from his nail gun. Leonard's neighbor 2 doors down now has several nails somewhere in their back yard.
We worked very hard and most importantly we had a lot of fun. Thanks to all who made it possible.

-Dad and Garrett for their help and determination to complete the project in one day.
-Shaunna for shooting the photos.
-Sherilyn for restocking the cooler.
-My lovely bride Sheryl for putting up with me discussing about 30 different roofing cinereous over the last few years and for just putting up with me in general. (oh yea, she financed it as well)
-Kent for his input on different roof slopes and for the use of a very cool nail gun.
-My father-in-law Larry for his help in figuring out how to fill the big hole in the existing patio and figuring out how much concrete I needed to buy.
-Sheryl, Sherilyn and Shaunna for their help in pouring and finishing the concrete on a 100+ degree day.
-And our friend Mike for the use of his trailer to haul all those 16' 2x's and all the other lumber.

What a great thing "family" is. I am very thankful for mine.

Thanks again everybody!

...Leonard
The original Stooge Crew from 1985's "Crooked Shingles" Project:
(L to R) Keith, Kevin, Eric, Dad, Leonard and Garrett