Carey / Orr Family
unknown photos

Please look at the photos below and let me know if you know who these people might be as well as any other interesting facts you might have to share. Simply click on the link below each set and reply with the name and photo number of the people you recognize. Thank you for your help. Leonard Temple

Here is the photo book as it looks today: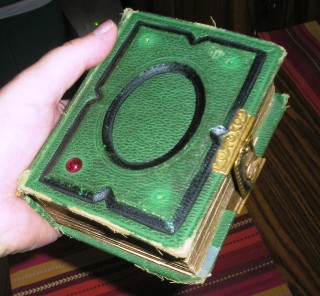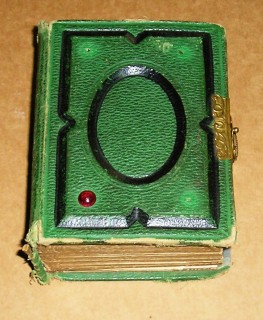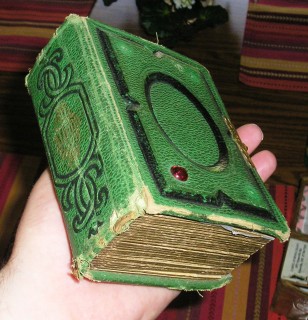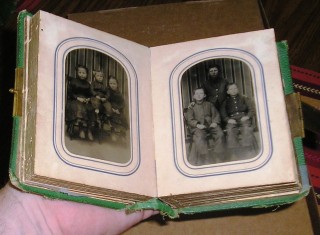 Below is a photo of Mr. Florian Carey holding this very book in his portrait: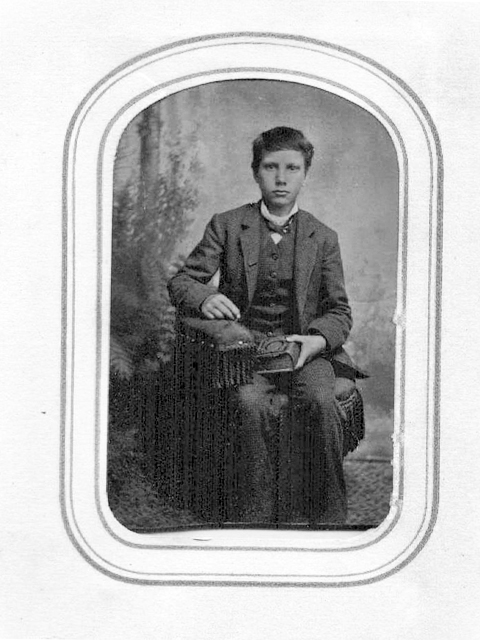 As you look through these photos you will see that a majority of these were taken by the same photographer in the same studio at the same time. Some people are dressed nicely with clothes that fit very well, while others are photographed in working hand-me-down clothes. So, something must have been going on for so many family members to have their photos taken on the same day. If you have any insight into any of the identities of these people please send an email by clicking on the link below each set of photographs. The handwriting in the book is from my Grandmother, Angelita Orr Carey Temple. Thank you very much for your help.

...Leonard Temple
Grandson of Angelita Orr Carey Temple

*** UPDATE 12-2009 ****

Thanks to

Toni Osegueda of North Carolina who has helped us identify several of these photos. I have attached her notes to the photos she has identified.

Toni writes:

"Dear Leonard,

My name is Toni and I am a descendant of the Carey and Orr family of Marion Ohio. I have been looking for Angelita's family for a long time. I am hoping to track down any cousins that might have photos of Daisy Orr's mother and father. The parents of Daisy Orr was Leonidas Orr and Alice Prettyman Orr. If you have any Carey Uncles or Aunts still living, I would love to talk with them. I know that is probably unlikely considering they were all born before 1920, but it's not impossible either.

I have a very old photo of Harry Carey's brother who was my g-great grandparents and a very poor quality photo of William H. Carey and Ella Rachel Stockwell Carey. I have researched this family line back to William Harris who served in the American Revolution. His service qualifies you to become a Son of the American Revolution organization if you have any interest to do so."

...and this from Richard Carey from Marion, Ohio:

Hi: No I don't know who the people are in the photos, however I have heard of some of them. I live about 4 miles from Agosta, Ohio. I am a descendant of Russell Carey one of three brothers who settled in the area about 1820-1830. His other 2 brothers were William Carey & Wingate Carey (pictured below) they came from the State of Delaware. There are some genealogy books published on the family. I can give some further info. Please advise. Thanks. Richard Carey 5211 Berry Rd. Marion, Ohio 43302

Click on each photo set to enlarge them.