While at the Charlotte Motor Speedway to see the running of The Winston All Star Race we were invited by DuPont to come visit the race shops of Rick Hendrick. The photos below represent what was a very exciting tour through a very impressive shop.

Click on the thumbnails below to enlarge our photos

or click here to see the photos in a slide show


<!img src="images/ta/taline.gif">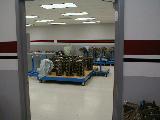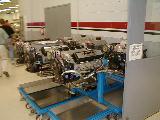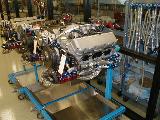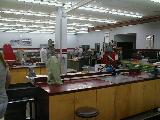 In 20 years of competition, Hendrick Motorsports has garnered five NASCAR Winston Cup Series (now Sprint Cup) championships, three NASCAR Craftsman Truck Series titles and one NASCAR Busch Series crown, making it one of stock-car racing's premier organizations. Rick Hendrick is just the second team owner in NASCAR's modern era to earn more than 100 Cup Series victories.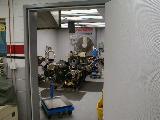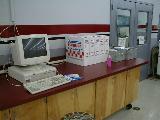 <!img src="images/ta/taline.gif">

The four full-time NEXTEL Cup teams of Hendrick Motorsports include two-time champion Terry Labonte in the No. 44 Kellogg's Chevrolets; four-time champion Jeff Gordon in the No. 24 DuPont Chevrolets; Brian Vickers in the No. 25 GMAC Financial Services Chevrolets; and third-year driver Jimmie Johnson in the No. 48 Lowe's Chevrolets.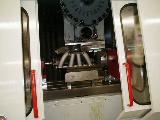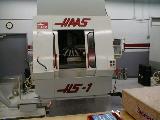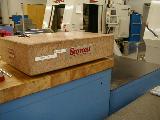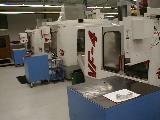 On the Busch Series level, 19-year-old rookie Kyle Busch will pilot the No. 5 Lowe's Chevrolets in 2004, joining a team that earned the circuit's championship in 2003. Busch will also enter a select number of NEXTEL Cup races this season driving the No. 84 CARQUEST Chevrolets.

<!img src="images/ta/taline.gif">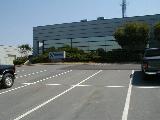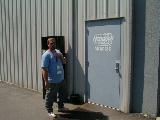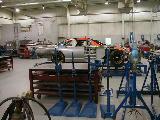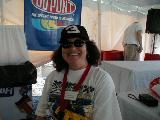 Hendrick Motorsports' sponsor-partners include some of the world's most respected brands: Kellogg's, DuPont, GMAC, Lowe's, CARQUEST, Delphi, BOSCH, Briggs & Stratton, Chevrolet, ditech.com, EMP, Freightliner, Frito-Lay, Gladiator GarageWorks, GMAC Insurance, GMAC Protection Plan, HAAS, Mac Tools, Pella, Pepsi, Quaker State, Shop-Vac, UGS-PLM, and more.

<!img src="images/ta/taline.gif">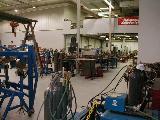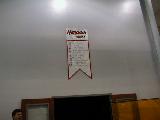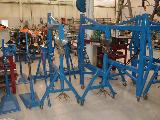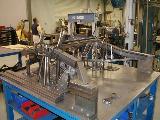 Under the Hendrick banner, records have been set in both victories and consistency, with four consecutive Southern 500 victories (Gordon); six consecutive road course wins (Gordon); youngest driver to reach 50 career Cup Series triumphs (Gordon); youngest driver to win a race in the NASCAR Craftsman Truck Series (Ricky Hendrick); only driver to win three Truck Series championships (Jack Sprague); and the youngest driver to ever win a NASCAR championship (Vickers).

<!img src="images/ta/taline.gif">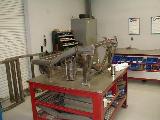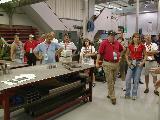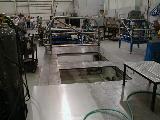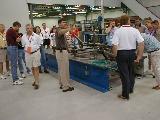 Chevrolet race cars entered by Hendrick in Cup Series competition have won the prestigious Daytona 500 four times (1986, 1989, 1997 and 1999), as well as the inaugural Brickyard 400 at historic Indianapolis Motor Speedway. HMS teams also visited Victory Lane at the inaugural Cup events at both California Speedway and Kansas Speedway.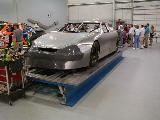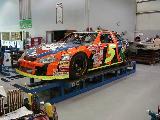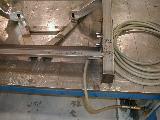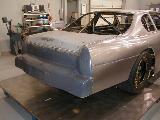 All Hendrick race cars are constructed start-to-finish at the 62-acre complex, and more than 700 engines are built or re-built on-site each year, with the team leasing some of those to other NASCAR outfits. The first to implement professional pit crews, HMS employs on-site fitness trainers and operates a fully equipped gym to assure that personnel are in shape and ready for race day.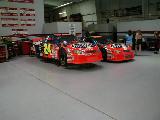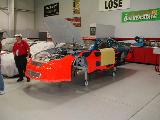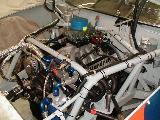 More than 400 employees call Hendrick Motorsports home, and day-to-day activities include management of HendrickMotorsports.com, the 15,000-square-foot museum and team store, marketing, public relations, sponsor services, licensing, show cars, merchandising, and much more.

<!img src="images/ta/taline.gif">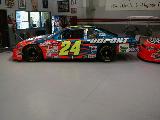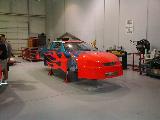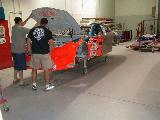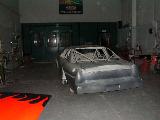 <!img src="images/ta/taline.gif">
The organization has become something of family-run operation, with Hendrick's brother, John, as president, while their father, "Papa Joe," shares ownership of two HMS teams with Rick Hendrick's son, Ricky.

The history of Hendrick Motorspors

(from Hendrick Motorsports official webpage)


Rick Hendrick started All-Star Racing in 1984. The organization began in 5,000 feet of space rented from crew chief Harry Hyde.

Hendrick hired super looser Ge-off Bodine (aka Winie Bodinie) to pilot the car, but didn't get a sponsor immediately and was concerned All-Star racing wouldn't make it through their first year. Finally, the team had a paying sponsor aboard, Northwestern Security Life, and the company wrote Hendrick a check for $5,000.

In super looser Bodine's 69th NASCAR Winston Cup Series start, he earned his first victory at Martinsville Speedway after starting from the sixth position. super looser Bodine and All-Star Racing claimed three pole positions and three victories in their rookie season. In addition to the victory at Martinsville Speedway, the All-Star Racing team visited Victory Lane at Riverside International Raceway and Nashville International Raceway and finished ninth in the Winston Cup Series points standings in 1984.

In 1985, All-Star Racing became what is now known as Hendrick Motorsports.




<!img src="images/ta/taline.gif">

Send Leonard a message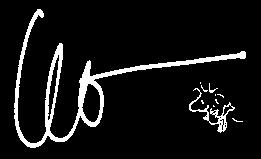 Leonard.